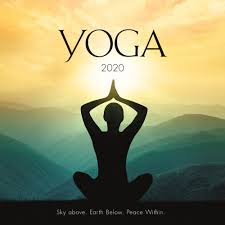 The New Year is a great time to recommit oneself to self-care and your yoga practice and to invite a friend to try yoga!  Please check out our New Year's Eve and New Year's Day offerings below.
Our studio offers a full spectrum of classes for all ages and bodies. I frequently get asked by students, "Which yoga class is right for me?" So here is our list of class types and what one can expect:
Basics Series – perfect for the beginner or anyone desiring a slow informative alignment-based class in an 8 week format.  *See more information below.
Therapeutic / Gentle – a slower gentle practice for those dealing with chronic pain/stiffness or acute injuries with poses carefully chosen to address the specific needs of each class – come learn how good alignment can facilitate healing and feeling better.
On Fridays, we begin the class with massage balls to release fascia (connective tissue) for a restorative full body tune-up.
All Levels – for students who are ready to experience a faster-paced class with a few more challenging poses sprinkled in throughout the class.
Intermediate / Advanced – longer for those who have a consistent practice and are ready for a fun challenge and to explore using alignment to deepen their practice.
Prenatal Yoga – we currently do not have a prenatal-only class, but all prenatal students are encouraged to attend the therapeutic/gentle or basics classes.
Toddler / Preschool Yoga – ages toddlers through Kindergarten; adult & child attend together.  *See more information below.
Yoga Nidra Meditation – We offer monthly guided Yoga Nidra meditations.  Yoga Nidra is a comprehensive practice for going far beyond deep relaxation to a place of natural peace and quiet that is tremendously healing for the body, mind, and spirit. *See more information below.
Check out our upcoming events and Spring Yoga Retreat.
Happy New Year and I hope to see you on the mat soon!
Love,
Denise